The 607 was launched in October 1999, to replace the already discontinued 605. It used its predecessor's chassis but had an all-new, more modern exterior design. The engine range (2.2 and 3.0 petrol, and 2.2 diesel) was completely new. Equipment levels were also high, with all models getting air conditioning, CD player, electric windows, 8 airbags, anti-lock braking system, tire-pressure monitor and central locking as standard.

Peugeot 607
The 607 is frequently used as a taxi on the Continent; Portugal uses them as airport taxis in Faro Airport; these versions are usually 3.0 V6 or 2.2 HDi versions; the Benelux countries also use them as well, but less frequently at airports.

peugeot 607
The 607 was restyled in 2004, with the most notable modifications being the new front end and the 2.7 HDi V6 engine engine, capable of 150 kW (204 PS; 201 bhp), mated to a new 6-speed automatic gearbox, which is now also available on the V6 petrol model. In 2008, the 607 was withdrawn from the United Kingdom due to poor sales.[citation needed]

File:Peugeot-607-CRW 1653.jpg

peugeot 607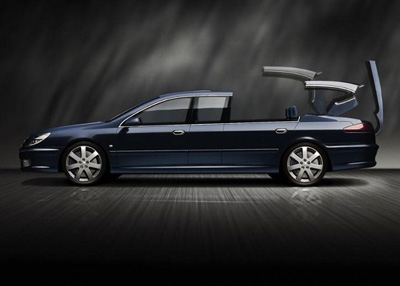 Peugeot 607 Paladine | Concept

Peugeot 607